Athletic Home Page
Welcome to Bolsa Grande Athletics! 
The athletic programs here at Bolsa Grande have been steadily improving over the last few years.  We are now at a competitive level in the Garden Grove League in every sport offered here at Bolsa Grande.  These improvements are a result of the hard work of our coaches, the dedication of our student-athletes, and the support of parents and administration.  We are very excited about the possibilities for our athletes this school year. To take the next step and make Bolsa Grande a dominating force in the Garden Grove League we need the participation of your sons and daughters!
                                                                          ---- Imagine, Believe, & Achieve
__________________________________________________________________________________________________
WHAT DO YOU NEED TO PARTICIPATE IN ATHLETICS AT BOLSA GRANDE
To participate, an athlete must have:
1. Current physical
2. Complete the On-Line registration  (https://athleticclearance.com/)
3. Have health insurance (insurance is also available for purchase)
**Athletic form must be turned to the head coach or Athletic Director BEFORE the athlete can participate.  Information and athletic form can be found online at: bolsagrande.org
NEED A PHYSICAL?
Make an appointment with your general doctor -OR-
Try a walk-up clinic.  
Pueblo Medical Clinic 714-828-2444
8045 Cerritos Ave., Santon, 90680
Mon-Fri 9am-6pm, Sat 9am-12pm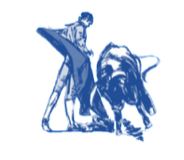 Athletic Clearance:
To participate in Bolsa Grande Athletics programs you need to complete all forms and requirements at BGHS Athletic Clearance
Non-Discrimination Statement
Garden Grove Unified School District prohibits discrimination, harassment, intimidation and bullying in educational programs, activities, or employment on the basis of actual or perceived ancestry, age, color, disability, gender, gender identity, gender expression, nationality, race or ethnicity, religion, sex, sexual orientation, parental, pregnancy, family or marital status, military status or association with a person or a group with one or more of these actual or perceived characteristics.  
Contact Information:
Athletic Director: Scott Snyder (714) 663-6127 or email at [email protected]
Questions or complaints of alleged discrimination, harassment, intimidation, bullying, and equity should be directed to the Executive Director of K-12 Educational Services at (714) 663-6143. Title IX equity and compliance concerns should be directed to the Assistant Superintendent of Personnel Services at (714) 663-6464.  Complaints may be mailed to 10331 Stanford Avenue, Garden Grove, CA 92840.
                                                                                                                                                            --- Go, Matadors!