Athletic Home Page
Welcome to Bolsa Grande Athletics!
The athletic programs here at Bolsa have been steadily improving over the last few years. We are now at a competitive level in the Garden Grove League in almost every sport offered here at Bolsa. These improvements are a result of the hard work of our coaches, the dedication of our student-athletes, and the support of parents and administration. We are very excited about the possibilities for our athletes this school year. To take the next step and make Bolsa Grande a dominating force in the Garden Grove League we need the participation of your sons and daughters!
Non-Discrimination Statement
Garden Grove Unified School District prohibits discrimination, harassment, intimidation and bullying in educational programs, activities, or employment on the basis of actual or perceived ancestry, age, color, disability, gender, gender identity, gender expression, nationality, race or ethnicity, religion, sex, sexual orientation, parental, pregnancy, family or marital status, military status or association with a person or a group with one or more of these actual or perceived characteristics.
Contact Information:
Questions or complaints of alleged discrimination, harassment, intimidation, bullying, and equity should be directed to the Executive Director of K-12 Educational Services at (714) 663-6143. Title IX equity and compliance concerns should be directed to the Assistant Superintendent of Personnel Services at (714) 663-6464. Complaints may be mailed to 10331 Stanford Avenue, Garden Grove, CA 92840.
WINTER SPORTS

GAME SCHEDULE

HEAD COACH

EMAIL

Todd Halbriech

Chip Myers

Enrique Gonzalez

Kristen Kiefer

Albert Vargas
SPRING SPORTS

GAME SCHEDULE

HEAD COACH

EMAIL

Donny Terranova

Nikole Terflinger

Mayra Sarinana

Albert Vargas

Mark Van Grootheest

Joey Nguyen

Rebecca Young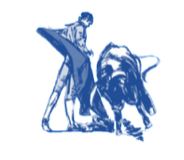 Sports offered at Bolsa Grande High School:
Fall

Winter

Spring

Girls Volleyball

Girls Tennis

Boys Water Polo

Boys Basketball

Girls Basketball

Girls Water Polo

Boys Soccer

Girls Soccer

Boys Volleyball

Boys & Girls Track

Boys & Girls Swimming

Softball

Baseball
Boys Tennis
To participate in Bolsa Athletics programs you need to complete the athletic clearance forms online which includes:
-Physical Form – Exam must be conducted by a Medical Doctor.
-Proof of Insurance Form – Insurance is available for purchase - see athletic office if needed.

-Athletic Code of Conduct/Rules and Regulations Form.
-Residence Eligibility Form.
-Emergency Cards

-At Risk Form – Signatures must be witnessed by a school official.
-Concussion Form
Go to Athleticclearance.com and register as an athlete in your sport for Bolsa Grande!
-The At Risk and Physical Form must be printed out or picked up in the Athletic Office, filled out, signed and returned to the Athletic Office.
Go Matadors!